minor1129 wrote:
Here is an interesting link about Lithuanian President Valdas Adamkus meeting with the US President in the USA on 29 September 2008.
http://www.whitehouse.gov/news/releases ... 912-3.html
Ask me about the great resistance encountered in Džana's immigration either because of Russian or American resistance. Initially, we were only seeking a visa for her to visit this country. Things were really difficult in getting anything approved during the time the apparently Russian-backed Rolandas Pakas was president of Lithuania. When the dual citizenship (USA-Lithuanian) Valdaz Adamkus was re-elected after being in the United States (USA) for 5 years, then things became amazingly easier. That election occurred while I was in Lithuania. Today I think no visa is required for Lithuanians to visit the United States; only a Lithuanian passport.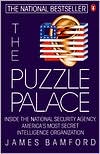 My instructions to the US intelligence agencies (NSA, CIA, DIA, Air Force Intelligence, etc.) in the early 1990's was to "heel" to my instructions. In that context "heel" means to "come into agreement or fall in-line" as in "a vast world brought to heel at man's command."
The subsequence appearance of Heil microphones for amateur radio use is just a colloquialism giving amateur radio operators a false sense of their importance and a false sense of the goals they should strive for.